Comprehensive Feature Interview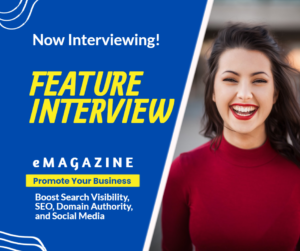 Purchase a featured interview in a digital magazine. This very sharable, high-authority, resource will help SEO, Social Media, and provide do-follow backlinks from the magazine and various versions of the article on high authority domains. This is a one-time purchase - for best results we recommend doing multiple interviews per year. This program ncludes a guide on how to get the most value from your interview.
* Do not purchase if you have a topic that is not appropriate for a family-friendly, professional magazine.