HIGH VALUE MAGAZINE INTERVIEW
An inteview with you about you, your company, product, or service that is featured in a digital magazine and has a cluster of high authority links back to your website.
Your Interview is Free – You Share Production Costs
 We do not charge for outstanding, highly informative interviews.  However, if you are not an extremely well-known person, we do ask that you offset our production costs.  We want to only post highly polished interviews that are good for our readers and for you.  That takes time to do a good job. See below for your options.
Text Interview via Email / Form

Editorial Review

Keyword Enhancements

1 Edit, If Needed

Typically 700+ words

Full Production with Images

Stock Images if needed

Link to your Website (Do Follow)

Print Version High-DA w/Links

Optimization for Search

 Social Promotion on Twitter & Facebook

Checklist on How To Promote Your Interview
Comprehensive
Feature Interview
Everything in Quick

 Audio Production of Text

 Transcript Production

 Video of Text and Images

 Spanish Version

 Slide Version

 ePub Version

 1 or 2 Do-Follow Links

Optimized Image Quote

 Promotion of Links and Interview on over 35 High DA Resources

 Annual Republish on Magazine Front Page

Linkedin & YouTube Promotion

Detailed Report
Buzzworthy
Feature Interview
 Everything in Comprehensive

Audio and Video Produced Live via Zoom Interview.

Press Releae about Inclusion in Magazine

PR Distribution to Promote Interview to News Organizations

100+ 2nd Tier Links to Promote High DA Interview Assets (such as print version, with links included)

Free Sidebar Ad rotates Magazine wide for 6 months

 
High Authority Backlinks Help SEO
Comprehensive and Complete plans provide many high authority backlinks to the interview and to your website. Many are DO Follow, with am emphasis on high-quality links.
Repeat When You Want - Not Recurring
This one-time fee helps boost your site and brand.  Repeat as often as you want to strengthen the results, but there is no long term risk, no recurring fee that needs to be canceled, and no obligation to do additional interviews in the future.
Assets to Share on Social Media
Magazine interview, audio and video are all assets you can easily share many times on social media, helping you grow and engage your audience.
Traffic and Quality Clicks
Having high quality links will boost SEO traffic over time, and we will provide advice on how to leverage your interview to maximize your traffic and boost your authority.
Domain Authority Links Boost Your Site
Each media piece created, such as print version, video version, etc, all reside on different, high authority domains.
Appropriate - No Adult, Illegal, Drug, Tobacco, Gambling Topics
Our magazine is family-friendly, positive and does not post about many mature topics, other than things like addiction recovery, when it comes to these topics.
Value That Grows Over Time
Your interview will remain in our publication and get stronger over time.  The group of high value links you get will help your site become a more trusted resource (along with other SEO initiatives)
Highest Quality - No Spam, Affiliates, or Scammy Products
Our magazine maintains the highest levels of integrety and trust.  We do not post articles about, or that link to, products, services or people who do not meet our standards.  This protects us, and our featured clients.
Refund Policy
Check with us before you order if you are not sure of your topic being appropriate.  We do not offer refunds if you purchase and then submit topics that are inappropriate.  We do offer refunds before work is done, if a topic is not a a good fit, but is not obviously inappropriate.  Once work begins, there are no refunds.  There is no guanentee of particular traffic, ranking changes nor exact number of backlinks, as things change constantly.
Promoting Your Interview
All three programs come with a detailed guide on how to get more results from your interview.  It includes how to boost on social media, how to generate backlinks to your backlinks, use outread to find new customers, and ways to keep your interview front and center for prospects.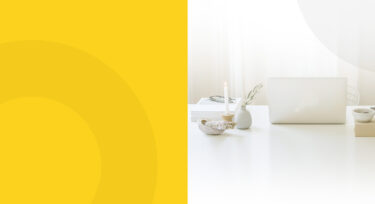 Which Magazine?
We run quality digital magazines that are interesting to readers and aid our clients in promoting their businesses.  To protect the integrety of these magazines, we do not list them here but you may contact us to find out more.