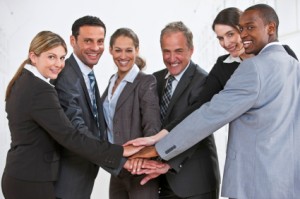 There are definitely more reasons than seven to really consider using a lead generation agency like Buzzoodle.  However, lets narrow down the reasons to the most important seven.
Training – It is not practical to have one person trained on all forms of lead generation.  Social Media, SEO, Publishing Options and Analytics are just some of the things your lead generation professional needs to know.  One employee or a solo consultant simply cannot do a good job at everything required.
Lead Generation Team – An agency has a team, so when one person is not available another can step in.
Experience – When you hire a lead generation agency you will be hiring multiple people with years of experience, which means less trial and error and more results.  Buzzoodle has helped 100's of companies over many years across most industries at developing leads.
Accountability – When you hire someone to do Marketing, it is somewhat vague.  When you hire a lead generation agency they will measure results based on increase quality leads and sales.
Access to Tools – When you work with a lead generation agency you are going to work with people that can afford good tools that help leverage technology to get better results.
Responsibility – People with less experience may be cheaper, but can cost you much more in the long run.  For example, you can be sued for thousands per picture used on your website if it is grabbed from unverified sources on the web.  The few dollars you save today could cost you $10,000 a year from now.
Reputation – As a lead generation agency, we want to continually enhance our reputation and Word of Mouth referrals.  This can only happen by paying attention to details and striving for excellence in our goal, which is to grow your organization.
When you look at your options, you can hire an individual consultant, outsource or you can hire a reputable Lead Generation Agency like Buzzoodle and feel confident you are going to be taken care of.  Contact Us Today!