This is a common question I hear from people. Rumors are that SEO is less effective and there are always other bells and whistles people run after trying to find the cheapest, best option to grow their business. So, is it worth paying an agency for SEO services? I will lay out the argument in this article, because the answer is, it depends.
State of Online Marketing
We have been in the online marketing space for about 20 years. Over the years, it has changed a lot. When we first started, for example, Yahoo was still the primary search engine. When Google came out is was a game changer and SEO was easy. That said, it has never been easy for people with low priced items that people buy one time. The economics just did not make sense.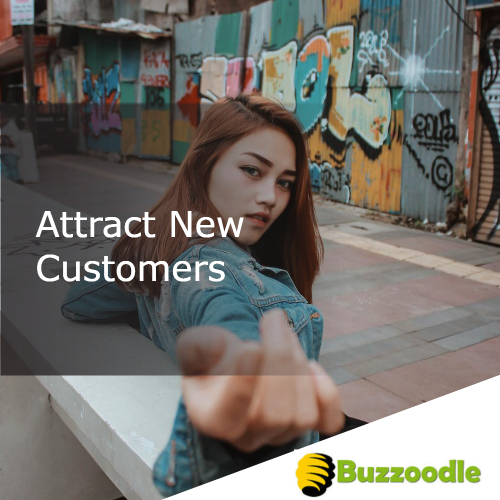 So over time, SEO went from being the best value to having too much competition and being more expensive while being less effective. Then all us marketers started focusing more on Google Ads, and later Facebook ads, to instantly drive traffic and lead generation. The problem with this is that the ad systems are based on a bidding process, and larger companies started bidding up all the ads to higher and higher rates because it is easier for a big company to lose money on the front end and make money long term from a customer. Smaller businesses looking for one-time sales have seen these rates go way up and now they have come back to SEO as at least part of their strategy to attract new customers.
Social media came along eventually and just like blogging and SEO, it started out a good place to get an audience and make a name for yourself. Then that got all junked up by too many people trying to use it to sell their stuff. Younger people fled to more discrete apps where they could connect with their friends and see far fewer ads, political opinions, and cats.
Ad things got busier and more expensive, the reality set in.  SEO is very effective at bringing in prospects who are doing research on something they need help with.  This applies to a lot of businesses, including roofing companies, orthodontists, lawn care, and nursing homes.  SEO never went away.  But it is definitely back in vogue because all the other channels have got muddied and SEO remains a good value, even though it is not as easy as it was in the early days.
Stage of your Business
If you are considering investing in SEO to grow your business, it is first important to consider the stage you are at. A new, start up business should invest in a nice website and write articles regularly, but in reality, counting on SEO for a flood of business in the first year or two is not a practical marketing strategy.
New websites do not rank quickly and they need a lot of steady work to build up with backlinks and high quality content. If you are in a market that is even slightly competitive, then it will take a while. The exception to this is local. If you only have a few competitors locally, you should be able to rank quickly for local terms and generate local leads.
A successful more mature business should have a more robust website, existing backlinks and a strategy to get regular links and post regular articles. All of this can be done inhouse with a full-time staff member or outsourced to a good SEO firm. SEO is a great value if you are a bit bigger and can invest monthly to continue to improve your rankings against your competitors.
Type of Business
The type of business is just as important as the stage. Some businesses are likely to have people searching for them and others are not as likely. If your business is likely to be researched by prospects, then you should have SEO done monthly. If your business has a very high cost good or service, then you also need to do SEO. Even if people are not buying through links on your website, the bigger the purchase, the more likely they are going to be doing research about the purchase before buying.
If you are a small, community coffee shop, for example, you should have your local listings in place but you are not likely to attract people from the neighboring community's Starbucks. This kind of business is word of mouth and connecting with people locally in a more personal way. But a similar business, like pizza, is more competitive in a local area. People actually do search for pizza, pizza specials and coupons and online ordering. So even though this type of business seems similar to a local coffee shop, the added competition and placing of orders online or by phone make it a better SEO candidate.
Monthly Budget
You cannot hire a bookkeeper or office manager for a month and expect them to set things up and then it will all get done magically after that. Some jobs take stead human effort month after month. SEO is like this. While rankings will not drop off in a week, over time they erode because Google sees your inactivity and also because your competition is actively trying to beat you, and you are not putting up a fight unless you keep doing SEO every month.
I frequently tell people not to buy SEO unless they can afford to sustain it. One or two months is flushing money down the drain. It is better to go with a smaller budget that you can afford to keep in place long term.
Competition for your Business
SEO competition is a big factor when you consider if you should pay for SEO services. If you are trying to sell a common product or service nationally, your budget and timeframe would need to be substantial. How many other sites are out there competing against you is what drives the cost and the amount of time you will need to rank better.
If you are not on page one of Google, your SEO is not a good value. A vast majority of people do not go to the second page. Also, a vast majority of people click on the first listing. So getting to number one is very important and you competition knows this as well.
One way to combat this issue is to go after phrases that are more specific and have less competition. A good SEO agency will help you identify which words you already rank well for, and boost them higher. They will also look at the competition for phrases and suggest which ones may be easier to go after. If you try to do SEO yourself, you will probably be chasing phrases that are simply not realistic on your budget.
Trends in Advertising Online
Trends is advertising are not good for the smaller business. While there are more and more avenues to advertise, there is a lot of saturation and complexity that was not there before. Bigger businesses are driving up the PPC and social ad costs, and native advertising has also gone way up in minimum cost. Likewise, bigger businesses dominate SEO for the obvious terms because it is easier for them to employ people to work on it full time, and it is easier for them to get high-quality backlinks.
There is good new though. SEO is making a comeback with smart small businesses that focus locally and stay steady. In fact, if you started doing SEO years ago when it was first popular, and you just kept doing it all this time instead of chasing new channels of marketing, your business would be booming right now. Because of the lack of control with ad accounts and the rising costs for each click, many people are moving back to a renewed SEO focus because the long term value is higher.
By no means am I saying not to do Adwords or other channels of customer acquisition. If it is working, keep doing it. But SEO takes time to develop and a steady budget, and building up good SEO results will be a steady, long term way to grow your business and not be at the mercy of bidding for clicks.
Advantages of Paying for SEO
Paying for SEO is scary for some, because it takes some time to start seeing results. Also, if you go with the lowest cost or a very small budget, the SEO agency might not be doing enough to ever get you results. That said, there are some big advantages of paying for SEO.
Steady effort is the top reason. No matter how good your intentions, if you try to do SEO yourself it will take a back seat to your main job. This means your effort will be sporadic and sporadic does not get SEO results.
Accountability is also key. An SEO firm is going to provide you with a plan, with reports and they will be responsible for getting results in a reasonable amount of time.
Another positive aspect of paying for SEO is that the strategy keeps changing as search engines update their algorithms and things that worked last year now hurt your site's performance. An SEO agency should be up to date on all these trends and reading various resources regularly.
An SEO agency should also not be just one or two people. They will have a team for writing, editing, backlink outreach, guest posting and graphics. Sometimes they will have video specialists as well because video can help SEO.
Performance should be excellent if they are a specialist in SEO because they make a living doing SEO and if they cannot get results, they are not putting bread on the table. You or your staff trying to do it on the side do not have the same pressure to get results.
Disadvantages of Paying for SEO
Hiring an SEO agency is not all roses though. If you can get a referral from someone else who has had success it is a good idea. Here are the things to watch out for.
It takes time, but not too much time. It is easy for SEO agencies to cash checks and say "it takes months." However, there is usually some low hanging fruit they can get to bump up quickly. And even though leads might not roll in quickly, your reporting should show some progress. Of course, when you activate things there can be some bumps up and down, and you have to give things time to work.
SEO agencies can target things that look like they are doing work, but in fact, were easy wins. For example, you probably already rank for some things like your business name + city. They should check that, but it is not something that should prove they are being super effective.
Erosion of results is another issue. Once you turn on SEO, you want to keep doing it or the results you built up will start to decrease. Don't spend a bunch on SEO for a few months and then stop. If you do not like the company you are working with, try another agency.
Measuring Value of SEO
When you hire someone to do SEO, you should get regular reporting. There are ranking reports, backlink reports, backlink spam scores, onsite errors that might impact SEO and you should see regular content being added to the site. If you are using Google Analytics, you can easily see a month to month increase in traffic generation via organic search. Then you need to know how much each of those clicks are worth.
One way to know the value of each click is to know what you would be paying for a similar click in Adwords. Every industry is different, and it could be a couple of dollars for some industries and hundreds of dollars for one click in other industries. If your organic traffic is going up after a few months and you know your estimated value, then you can gauge how cost-effective your SEO spend is. What is harder to factor is the long-term effect. A good SEO agency is going to keep making steady progress and traffic will keep rising and the value will continue to improve.
Should You Pay an Agency to do SEO?
The short answer is yes, you should pay for SEO if your business is in the correct industry and you have a budget to keep at it long term. Just like any marketing, it is better for some markets and target audiences than others, but it is an effective strategy for many businesses, especially when costs keep increasing in online advertising and markets keep fragmenting to different apps and sites. Your main website, optimized for search engines, along with a good email list, should be the cornerstone of your business. Running other ads and doing social media are just added sources, but not foundational.